Being the Nabi of Allah Ta'ala was sufficient for the du'aa of Rasulullah (sallallahu 'alaihi wasallam) to gain acceptance, as the du'aas of all the Ambiyaa ('alaihimus salaam) readily gain acceptance. However, at this time, apart from his position as the Nabi of Allah Ta'ala, the following qualities of being in distress, suffering humiliation and oppression and being out on safar were additional factors for the du'aa being accepted.
Regarding the one who is in distress, Allah Ta'ala mentions in the Qur'aan Majeed:
اَمَّنۡ یُّجِیۡبُ الۡمُضۡطَرَّ اِذَا دَعَاہُ وَ یَکۡشِفُ السُّوۡٓءَ
Who is the One (besides Allah Ta'ala) who will answer the call of the person in distress when he calls unto Him (in du'aa) and (who is the one besides Allah Ta'ala who) will remove his suffering? (Surah Namal v. 62)
Regarding the person who is oppressed and the traveller, the Hadith mentions that the du'aa of each one of them will surely be accepted.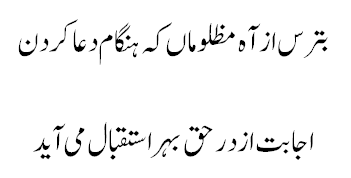 Beware the sigh of the oppressed for the gates of acceptance readily welcome his du'aa in the Divine Court of Allah Ta'ala
Hence, we can well imagine the power of the du'aa made by a personality such as this, who was not only the Nabi and Rasul of Allah Ta'ala, but was also in distress, oppressed, cast out and out on safar. Thus, as soon as this du'aa left his blessed lips, the gates of acceptance were open entirely.
(Seeratul Mustafa 1/275-276)